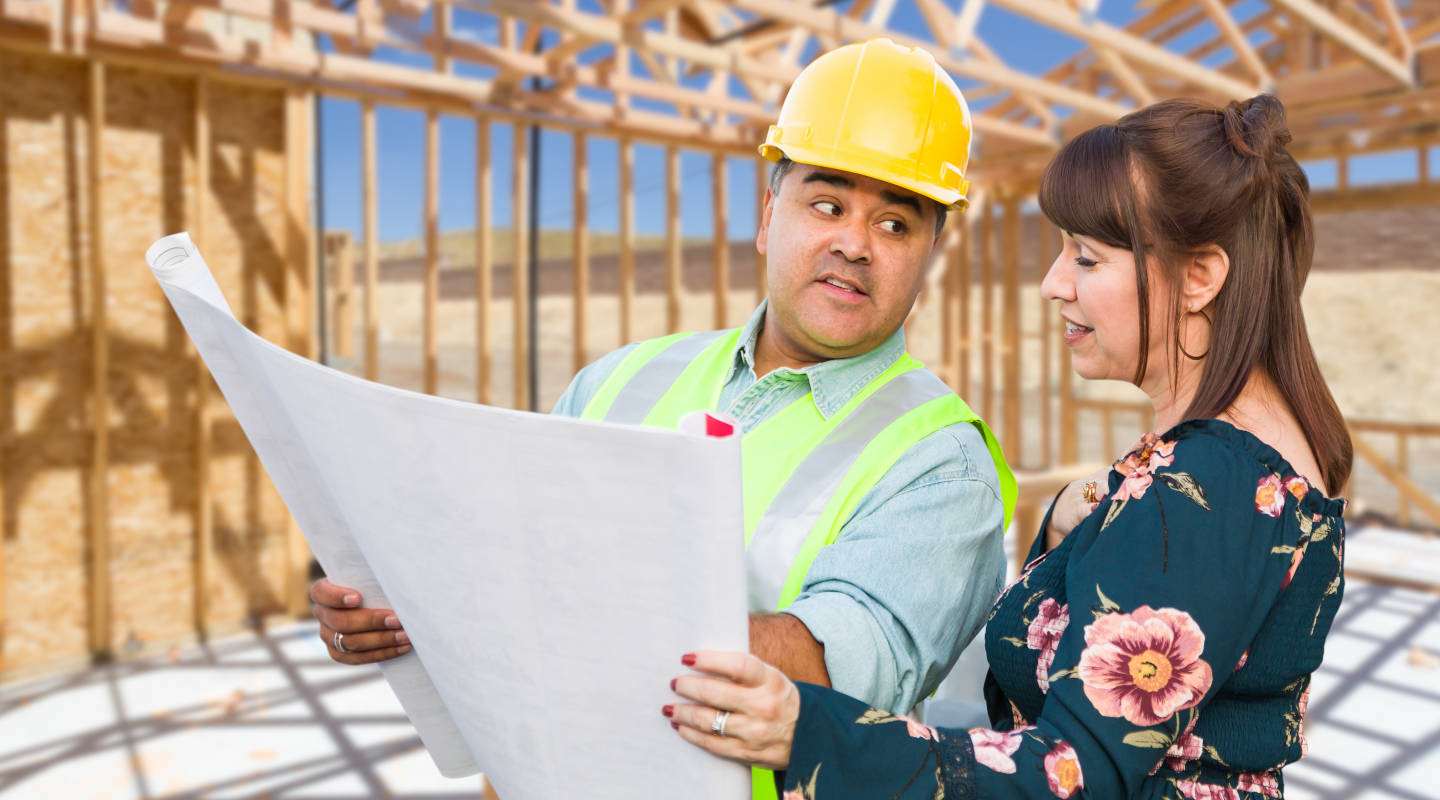 Building a custom home is no easy task to take on by yourself. You need substantial expertise and guidance throughout all stages of your home construction. While most people eventually take the help of builders to take care of the construction, the better way would be to hire a builder first and then buy the land you want to build your house on.

Hiring the builder as early as possible relieves you of a multitude of tasks ranging from gaining legal permits to making the right estimates early on. As building a home is a huge investment, choosing the right builder is of utmost importance in making it a worthwhile investment.

Here are some tips for choosing the right builder and approaching them for building the sweet home of your dreams.
Look For Expertise
The first thing to consider is the type of home you want to buy and see if a builder has the necessary knowledge, tools, and skills to build the house you want.
Choose the type of house and the project size you need. If you choose to go for production home builders, they will build you a home on their lot with limited design options. Whereas when you are working with custom home builders, you will be working from the very beginning starting with the design phase, and you can have the full freedom to choose the design, layouts, materials, and fixtures.
Consider The Scope Of Your Project
Based on the type of builder you want to work with, you need to make sure they have the necessary workflow, infrastructure, and expertise to support your needs.
Small owner-manager builders may not have a well-organized staff or tools to help you with complex structures and quick service. But they would be cheaper than contractors backed by a well-organized back office and several operational teams. Try to balance the price, quality, and good organizational support and make the necessary trade-offs depending on your project's scope and size.
Check The Communication Style
Communication is vital to make the project successful. As you will be working with the builder over the project duration, you have to make sure your communication is in sync with them to share your ideas and have open and transparent conversations.
You can also inquire about their past clientele, referrals, and look into their portfolios to gather more information into their working style and process.
Leave The Management To The Builder
Once you entrust the project with a builder, it is their responsibility to manage labor on-site and procure the materials as and when required. While you can keep an eye for checking the progress and the quality, you have to allow your builder to run the project and do their job as they are professionals.
Be Specific About Your Requirements
Whenever you ask for an estimate, make sure you provide the exact details of the design and materials you need. Be specific about the structural elements and be clear on what else is included in the pricing. Do not leave any part of the construction vague.
For instance, if you are building a bathroom, make sure to include details about who would supply the necessary fixtures, hardware, tiles, and faucets, and so on.
Compare Prices
It is always a good idea to use the competitive bidding process to get different prices from the different builders that you can use as a point of comparison and get the best possible price you can get. Try not to reach out to more than five builders for pricing, as it could create more confusion.
Build Contracts
Contracts are a way to ensure that the agreements between you and the builder are held, and both the parties have clarity on what is included or not. The payment terms, the work process, and other related details should be agreed upon before the work is commenced so that there are no disputes at the later point in time.
Contracts should also contain what-if scenarios to make room for changes along the way. For instance, if the construction process is delayed due to environmental factors, the necessary consequential actions must also be agreed upon by both parties. Work with builders ready to abide by contracts and follow up a smooth process as termed in the agreement.
Make An Inspection List
Once the project is completed, you need some form of parameters to check the building's quality. There will be a lot of tiny details that you might miss to review before the handover. Try to make a list of all things that need to be inspected and organize all the small items that need to be attended to. This will help avoid confusion when the project reaches the finish line.
The Wrap Up
So, this is how you can approach a home builder and build the house of your dreams. If you plan to have a custom home, choosing the right builder is essential. Liongate Builders is here to tick all the right boxes and help you create your dream home explicitly tailored to your needs.
For more information about us and how we can help you build your home, contact us today.